If you're in nursing school, you'll likely be taking a lot of notes during your study time. Many students struggle when it comes to note-taking skills. However, it's crucial that you take good notes if you want to be able to review the material and properly prepare for your exams. Use this note program for those questions you don't understand, to practice and to make sure you understand the questions and rationales. it's fast, easy and it works!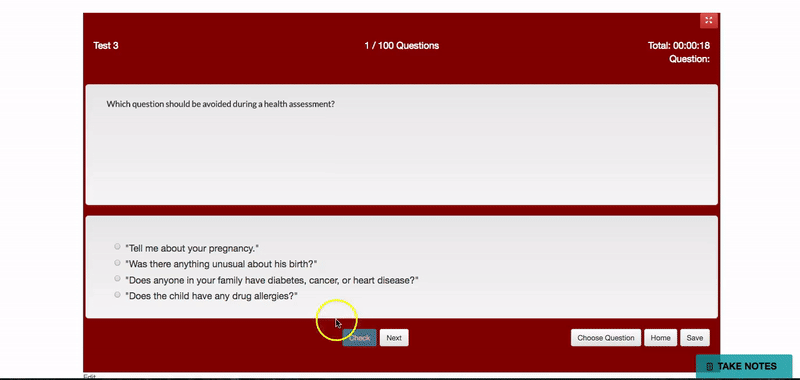 My note page will organize all of your notes for you and provide a link to the exam page where you can review or write a new note.

Average rating:
10 reviews
Jan 13, 2019
A quick and efficient way of recalling a forgotten nursing point.
Apr 24, 2018
help a great deal in exams
Mar 15, 2018
very help ful
Dec 17, 2016
It's very helpful
Dec 15, 2016
thanks for this note taker app it really make my life easier now that I can take note on the site